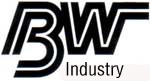 B.Winner-Mall, an online website of network communication power supply, owned and operated by SHENZHEN BIG WINNER INDUSTRY& TRADE CO., LTD. (Hereinafter referred to as "B.W"). The following documents explain the terms and conditions that apply to your use of "B.W" - Mall.
This forum guarantees that your information will not be disclosed to a third party for use.
Once you register on behalf of you to agree to this agreement, please press the "accept" button to continue the registration, or press the "not accept" button to terminate the registration.
Welcome to join our website for exchange and discussion. This website is a website integrating online shopping and Industry Forum. In order to maintain online public order and social stability, please abide by the following terms:
1、 It is not allowed to use this website to endanger national security, divulge state secrets, infringe upon the legitimate rights and interests of state social collectives and citizens, and shall not use this website to produce, copy and disseminate the following information:
(1) Inciting to resist or undermine the implementation of the constitution, laws and administrative regulations;
(2) Instigating subversion of the state power or the socialist system;
(3) Inciting to split the country or undermining national unity;
(4) Inciting national hatred and discrimination and undermining national unity;
(5) Fabricating or distorting facts, spreading rumors and disturbing social order;
(6) Advocating feudal superstition, obscenity, pornography, gambling, violence, murder, terror, or instigation of crimes;
(7) Openly insulting others or fabricating facts to slander others, or making other malicious attacks;
(8) Damaging the reputation of state organs;
(9) Other violations of the constitution, laws and administrative regulations;
(10) Commercial advertising.
2、 Respect each other and be responsible for their own words and actions.
3、 Respect other people's labor achievements and privacy rights. Do not transfer the content of this website to other places or for other purposes.